Meet Dr. Harshberger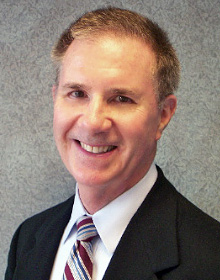 Waldo B. Harshberger, DDS, MS
As an orthodontist, I use my knowledge and expertise to improve the self-image and confidence of my patients. It is extremely rewarding to see a patient smile with great pride after completing orthodontic treatment. I enjoy getting to know my patients and hearing about their lives, families and experiences.
I want everyone who comes to visit our office to feel completely comfortable, knowing that they will always receive the highest quality of care.
Education and Continuing Education
Before becoming an orthodontist, I earned my DDS with honors from the University of Maryland, School of Dentistry. After serving in the U.S. Army Dental Corps, I entered a post-doctoral graduate program in orthodontics and dento-facial orthopedics at West Virginia University, graduating with a Master of Science degree in Orthodontics. My thesis studied the skeletal influence of pharyngeal depth in cleft lip and palate children.
Since graduation, I have kept myself on the cutting edge of orthodontics in order to keep up with the latest advancements in research and techniques by attending continuing education courses and seminars, and reading several professional journals. Not only do I find orthodontics and dento-facial orthopedics fascinating to study, I also enjoy using what I learn for the benefit of my patients.
Professional Dedication
I have proudly served the families of this area for more than 30 years, and have enjoyed watching patients grow up and start their own families. I always cherish the conversations I have with patients of all ages, and consider myself blessed to be part of their lives. We live in a wonderful community, and every day I am inspired to be the best orthodontist I can be.
Orthodontics can truly change lives, and I am gratified to see the self-esteem and confidence of my patients grow during and after their orthodontic treatment.
Family and Community
I grew up in Cumberland, Maryland, and have lived in Frederick since 1976. My wife, Donna, and I have been blessed with two daughters and two sons. Outside of the office, I enjoy snow skiing, water skiing, boating, reading, and being a private pilot.
I have been active in our community, having served in several capacities in the Jaycees, as a Cub Master when my sons were younger, and in church-related activities. I also support community programs, local school activities and fundraisers such as Safe & Sane, sports, theater, music, and the performing arts programs.
---
American Association of Orthodontists®
On this site, you can learn about orthodontic specialists in the diagnosis, prevention and treatment of dental and facial irregularities. The correction of tooth and jaw alignment results in a healthy, attractive smile that's good for life.
---